Improve your love life ♥ events this week to make it happen So let's do this....
What's happening this week for singles on Long Island ? THURSDAY 4/30 it's

Group B+ 39-52

chance at SPEED DATING Huntington XO Wine and Chocolate

2 LADIES SEATS LEFT

/

3 GUY SEATS LEFT

FRIDAY 5/1 AGE Group B - 32-46 turn at SPEED DATING Wantagh ~ Jones Beach Hotel 3 LADIES SEATS LEFT

/ 2

GUY SEATS LEFT

SATURDAY 5/2 Early Cinco DeMayo Fiesta

-

Mexican Dinner Party Verde ~ downtown Bay Shore Age B 32-46

Age B+ 38-52

Age C 44-59

8 SEATS AVAILABLE



SUNDAY 5/3 Time to make some New Single Friends! ALL AGES WELCOMED Social Networking Brunch (*great place to start if you're new to dating) East Islip ~ Beach Tree Cafe

Make sure to CHECK OUT all the details for these events below

SPEED DATING


2 LADIES SEATS LEFT /

3 GUY SEATS LEFT
Group B+ Women 38- 49 / Men 40-52
XO Wine and Chocolate Bar
69 Wall Street
Huntington, NY 11743 (map)
*
Includes 1 free bar drink + Appetizers
SAVE $1/2 off EACH BRING A MALE FRIEND
___________________________________________________
*Includes 1 FREE Bar Drink + Appetizers
SAVE $1/2 off EACH
BRING A MALE or FEMALE FRIEND !
_______________________________________________

*Price incs - Vegetarian choices, Chicken, Pork, Fish Mexican delights, & Dessert Soda, Tea/Coffee, Tax & Tip
Colorful assorted Party Favors/Give-outs. Dine in beautiful Greenhouse

Check out the entire

MENU CHOICES HERE

Save $5 each bring a friend pre-paid

_______________________________________________


SUNDAY 5/3


Social Networking ~ Make new single friends
Beach Tree Cafe
166 W Main St,
East Islip, NY (map)


DETAILS


Includes Brunch and Round Robin introductions AND FREE PRIZES
CLICK HERE to pay $25 reserve
Check out all DETAILS for

NEXT weekend's

events below ...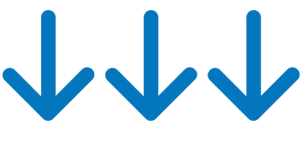 FRIDAY 5/8 @ 8pm

SPEED DATING


Residence Inn Marriott

9 Gerhard Rd.

Plainview, NY 11803 (map)

Age Group D Women 54 - 67 / Men 57 - 69
DETAILS HERE

*Includes 1 free bar drink + Appetizers



4 GUY SEATS AVAILABLE

Bonus FRIEND REFERRAL DISCOUNT

___________________________________________________


*Includes 1 FREE Bar Drink + Appetizers




SAVE $1/2 off EACH BRING A MALE or

$5 off bring a FEMALE FRIEND !

_______________________________________________






Singles



This is a GREAT opportunity to
SAVE MONEY BOOK EARLY I LOVE this PLACE! Go every year and have a BLAST




Tired of being Alone ?

Do you feel like you have been Single too long?

Maybe it's time to

try something different




CLICK to View




EASY DISCOUNTS for Bringing a Friend



AGE GROUPS

Women 23-36 / Men 25-38

Women 32- 44 / Men 34- 46




Group

B+


Women 38- 49 / Men 40- 52

Women 44- 57 / Men 47-59




Group D

Women 54-66 /Men 57-69


See complete
SPEED DATING SCHEDULE




Thinking of attending lots of events ...
Want to
SAVE MONEY?


Join the Discount Club

Save $10 off on every event
for 6 months

Attend MINGLES for FREE!





FUN ACTIVITY EVENTS
SAT 5/16 Private Party Mini Golf Indoor
(glow in dark)
DETAILS
SUN 5/10 Mother's Day Flower Walk Bayard Arboretum DETAILS

SUN 5/17 Zip Line Tree Obstacle Adventure DETAILS



FRI 5/22 Rooftop Mingle in Rockville Centre DETAILS

SAT 5/23 Golf CLUBHOUSE Dinner Party + Live Band on Deck DETAILS

SUN 5/24 BIG Annual BBQ in the Park! DETAILS
Volunteers Needed!




SAT 5/30 Newly Renovated GASHO Cooking Show + Dinner
DETAILS
SUN 5/31 GOLF LESSONS and Dinner Mingle
DETAILS
SUMMER IS COMING !
SAT 7/4/15 Fireworks Cruise Dance + Dinner
DETAILS
SUN 8/2/15 White Water Rafting Bus Trip
DETAILS
SAVE $ book early

!
Warm Regards,

Gail Adams ~ Event Coordinator
Land-line 631-592-9804
Web - www.7-in-heaven.com

DATING ADVICE BLOG

7 in heaven singles events never shares your email with any other web site, or uses your email for any other purpose but to communicate information about our events.
Singles, Singles Events, Single Events, Divorced, Widowed, Separated, Breakups,

Long Island Matchmaking Services, Long Island matchmaker, matchmakers of Long Island, Best matchmaking services, Dating Services, Long island Dating Services, Personal Matching, Love, Partner, Find perfect
Singles, Singles Events, Single Events, Divorced, Widowed, Separated, Breakups,

Long Island Matchmaking Services, Long Island matchmaker, matchmakers of Long Island, Best matchmaking services, Dating Services, Long island Dating Services, Personal Matching, Love, Partner, Find perfect partner, Marriage Broker, Personal Dating Services, Elite Dating Services for Long Island, VIP Singles, Millionaire Matchmakers, Affluent single men, Beautiful loving women, Where to meet singles, How to meet singles, single women,
Suffolk county singles, matching service on long island,
single guys, singles long island, Single events on long island, single parties, where to meet long island singles, ,
best matchmaker on long island
,
best matchmaker in Nassau County,

best matchmaker
Nassau county, events for singles, Suffolk county events for singles, Best place to meet singles on long island, Long island events for singles, Activities for singles
Singles, Single, Events for Singles, Single Events, Speed-dating, Speed Dating Long Island, Long Island Singles, Single and Dating on long island, how to meet singles, Long island Speed Dating, Singles Parties Long island, Singles events,Singles, events today for singles, SPEED DATING, Speed-dating, current events for singles, Where to meet singles, How to meet singles, single women, single guys, singles long island, Single events on long island, single parties, where to meet long island singles, best speed dating on long island, Nassau county events for singles, Suffolk county events for singles, Queens Single Events, Best place to meet singles on long island, Long island events for singles, Activities for singles, Dance parties for singles, sports for singles, Single Dinner parties, Single Gourmet, Personal Matchmaking, Matchmaker, Long Island Matchmaker, Personal Matchmaking Services, Professional Matchmaker, Introduction services, Dating services. Best Dating services, where to find a matchmaker, personal dating services
TAGS: Speed-dating, Speed Dating Long Island, Long Island Singles, Single and Dating on long island, how to meet singles, Long island Speed Dating, Singles Parties Long island, Singles events
Long Island Matchmaking Services, Long Island matchmaker, matchmakers of Long Island, Best matchmaking services, Dating Services, Long island Dating Services, Personal Matching, Love, Partner, Find perfect partner, Marriage Broker, Personal Dating Services, Elite Dating Services for Long Island, VIP Singles, Millionaire Matchmakers, Personal Matchmaking, Matchmaker, Long Island Matchmaker, Personal Matchmaking Services, Professional Matchmaker, Introduction services, Dating services, Best Dating services, where to find a matchmaker, personal dating service, Affluent single men, Beautiful loving women, matching service on long island, best matchmaker on long island, best matchmaker in Nassau County, best matchmaker Suffolk county, Top Matchmaker of Long Island, successful matchmakers,

Dating agencies, Matchmaking agencies
Dating Tips Tags - Dating tips, Dating Advice, dating a divorced man, dating a widow man, dating again, dating women, double your dating,
Breakups, mend a broken heart, heartache, broken heart, Dating workshops, dating lessons, relationship advice,

dating community, date ideas, dating for dummies, how to romance a woman,
romantic dates, hate being single, move on after divorce, newly single, lonely singles, first date ideas, single life, dating coach, Dating Dilemmas, attracting single men, attracting single women, how to meet gorgeous women, impressing your date, romance question, dating guide, rules for dating, Single over 40, single over 50, dating mistakes
Testimonial Page - love success stories
partner, Marriage Broker, Personal Dating Services, Elite Dating Services for Long Island, VIP Singles, Millionaire Matchmakers, Affluent single men, Beautiful loving women, Where to meet singles, How to meet singles, single women,
Suffolk county singles, matching service on long island,
single guys, singles long island, Single events on long island, single parties, where to meet long island singles, ,
best matchmaker on long island
,
best matchmaker in Nassau County,

best matchmaker
Nassau county, events for singles, Suffolk county events for singles, Best place to meet singles on long island, Long island events for singles, Activities for singles
Singles, Single, Events for Singles, Single Events, Speed-dating, Speed Dating Long Island, Long Island Singles, Single and Dating on long island, how to meet singles, Long island Speed Dating, Singles Parties Long island, Singles events,Singles, events today for singles, SPEED DATING, Speed-dating, current events for singles, Where to meet singles, How to meet singles, single women, single guys, singles long island, Single events on long island, single parties, where to meet long island singles, best speed dating on long island, Nassau county events for singles, Suffolk county events for singles, Queens Single Events, Best place to meet singles on long island, Long island events for singles, Activities for singles, Dance parties for singles, sports for singles, Single Dinner parties, Single Gourmet, Personal Matchmaking, Matchmaker, Long Island Matchmaker, Personal Matchmaking Services, Professional Matchmaker, Introduction services, Dating services. Best Dating services, where to find a matchmaker, personal dating services
TAGS: Speed-dating, Speed Dating Long Island, Long Island Singles, Single and Dating on long island, how to meet singles, Long island Speed Dating, Singles Parties Long island, Singles events